Beşiktaş Chair Manufacturer Furniture Store
Created Date: 02 Oct 0 Comments
Besiktas is the most valuable district of Bosphorus; Besiktas Gymnastics Club (BJK) and Çarşı fans group, Dolmabahçe, Yıldız and Çırağan Palaces, Ihlamur Pavilion, Fish Market, Naval Museum, Barbaros Hayrettin Pasha Tomb, Kuruçeşme, Ortaköy, Yıldız Grove, Yahya Efendi Tomb and İstanbul Painting and Sculpture Museum come. The name of the town comes from five stone poles erected by the famous Turkish seaman Barbaros Hayrettin Pasha to tie ships. There are also many cafés and restaurants in the district where you can relax the day. In Besiktas, you can enjoy Istanbul by sipping your tea or coffee while enjoying the Bosphorus view.
Beside the beach and barbaros boulevard, we are trying to respond to the demands of restaurants and cafe owners in the fastest way. We offer you the quality of service with our wide product portfolio and appropriate payment terms about cafe chair, restaurant table, cafe accessories, restaurant chairs. Our professional sales sowing, pre-sales and post-sales technical staff who selflessly support you with close to 17 years, primarily in Istanbul, we are in a superb effort and endeavor to meet all your furniture needs in Turkey. If you plan to open a cafe in your area or change your furniture, please do not decide without consulting us. Visit our website or visit our showroom in Pendik. There is no doubt that we will put forward a solution to your budget and your taste.

Besiktas Chairs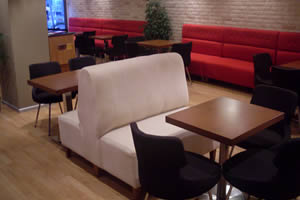 soffit chair manufacture
our company from the production stage to our esteemed business owners until the delivery of the process manages with great precision. Palm Koçak offers you thousands of chairs with different skeleton and upholstery options. www.palmiyekocak.com from our website; chairs, tables and furniture accessories for your needs, you can examine our most suitable products, 0 216 427 75 58 and 0 555 981 23 65 phone numbers, specifying the price and production time can receive information. You can also share the image of a model you like on 0 543 658 49 47 Whatsapp.
Palmiye Koçak Mobilya tries to offer you the best quality chairs at the best prices. Apart from our polyurethane chairs, we can make special changes to the dimensions of all other chairs. Please take the price from us. Most of our references are State Institutions, Corporate Firms, Offices, Bakeries, Hotels, Cafes, Restaurants and Wedding Halls that operate in Beşiktaş. You can view some of these references in the links below.
Hayali Hacivat Cafe
Mef Schools Besiktas Campus
Teb Arval Beşiktaş Office
Tekfen Holding Beşiktaş Office
Balmumcu Gendarmerie Social Facilities
Yildiz Technical University